Drug Recalls & Alerts
View the latest FDA drug recalls and alerts.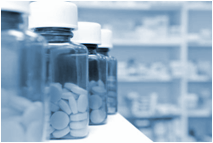 !

DRUG RECALL - 1/12/2017

FDA Drug Recalls

Drug recalls are actions taken by drug manufacturer's to remove a product from the market. Recalls may be conducted by the manufacturer on their own initiative, by request of the FDA, or mandated by the FDA. Below is a highlight of the most relevant drug recalls.
Drug Recalls
Drug Name
Type of Recall
Reason for Recall
Recalling Firm
Docusate 10 mg/mL oral syringe
Voluntary
Microbial contamination of non-sterile products; microbial contamination with B. cepacia
US Compounding, Inc.
Bupivacaine HCI 0.25% inj.
Voluntary
Presence of particulate matter: Confirmed customer report for the presence of particulate matter within a single vial.
Hospira Inc., A Pfizer Company
Lamotrigine 200 MG orally disintegrating tablets
Voluntary
Labeling; Label Mixup; box labeled to contain 200 mg blister packs but actually contain 100 mg blister packs
Impax Laboratories, Inc.
GlucaGen HypoKit 1 mg/vial
Voluntary
Defective delivery system: detached needles on the syringe in the kit.
Novo Nordisk Inc.
Hyoscyamine sulfate 0.125 mg tablets/SL tablets/orally disintegrating tablets
Voluntary
Failed Content Uniformity Specifications: resulting in both superpotent and subpotent tablets.
Virtus Pharmaceuticals OPCO II L
Lidocaine HCI/sodium bicarbonate 1%/5% 0.5 mL syringe
Voluntary
Non-Sterility: failed sterility test result.
Guardian Pharmacy Services