Diabetes Management
Elixir Diabetes Management Will Reduce Costs & Improve Outcomes
As the top driver of traditional drug spend for the Elixir book of business, we are launching a comprehensive program to manage diabetes. Our program is estimated to reduce spend within the affected drug classes by 15% and will improve overall health for patients trying to manage this costly disease. This program is optional but provides a great opportunity to improve health for your members, while reducing overall plan costs.
Diabetes is an important therapeutic class for a targeted care program because there is a high prevalence of the disease and the cost of care is high.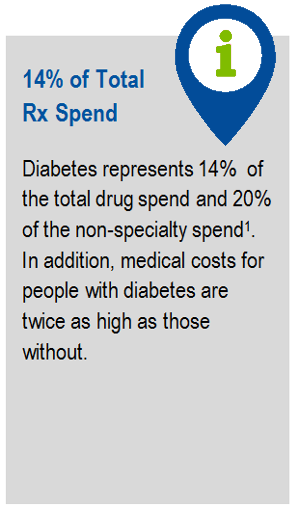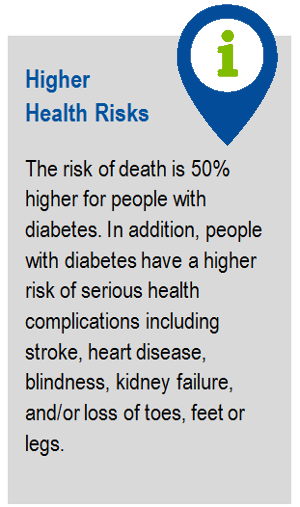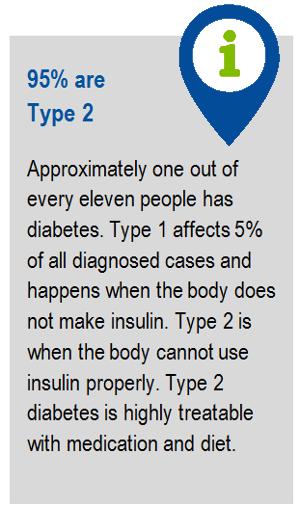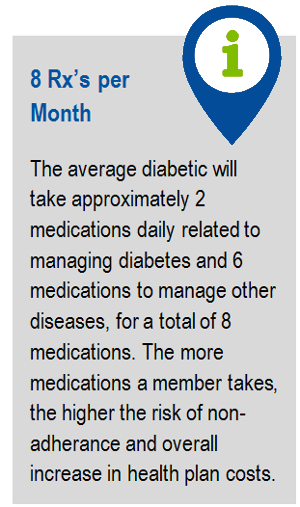 The more medications a person takes, the less likely they are to be adherent, thereby increasing their risk of complications. These complications result in increased health care costs.
The Center for Disease Control (CDC) has found that more than 80% of all individuals with diabetes do not follow their physician's advice on diabetes management. One of the top reasons is the lack of knowledge about diabetes and pre-diabetes. Consequently, helping patients get the education they need is essential. And, to ensure all clients have an opportunity, Elixir is launching our diabetes management program at no additional cost. 
Our program includes formulary management, preferred product programs, free glucometer as well as member education programs to increase adherance, reduce costs and ensure a healthier employee base. For more information call us at 800-771-4648.
1 Calculated across Elixir's book of business as of September 2016