Rx to OTC Switch
Posted: Dec 15 2016
Introduction and Overview
1, 2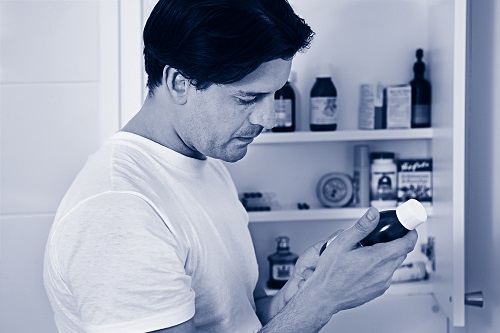 During the past several years, there has been a steady increase in the number of over-the-counter (OTC) medications that were previously only available as prescription products (Rx).  Some drugs completely change from Rx to OTC status, while others are marketed as both OTC and prescription drugs.  Prescription drugs are defined as being unsafe for self-medication and which should therefore be used only under a physician's supervision.  OTC drugs are defined as drugs that are safe and effective for use by the general public without seeking treatment by a health professional.  The original Federal Food, Drug, and Cosmetic Act of 1938 made no clear distinction between prescription and OTC drugs.  In 1951, the Durham-Humphrey amendment defined two specific categories for medications, legend (prescription) and over-the-counter (OTC). Legend drugs can only be dispensed with direct medical supervision whereas OTC drugs can be purchased and used without a prescription. 
Rx to OTC Switch Process
2, 3, 4
The process of reclassifying drugs from prescription to OTC status is referred to as an "Rx to OTC Switch."  There are several driving factors in promoting the Rx to OTC switch.  OTC medications provide public health benefits by enabling consumers to have access to medications without a prescription and thus empowering them to take greater control of their own care.  Consumers are provided with accessible, affordable, and trusted healthcare options available anytime in a wide range of retail outlets.  Drugs can be switched from Rx to OTC status either by the "OTC drug review" or by a manufacturer's submission of additional information to the original new drug application.    There are three main components that a medication needs in order to gain OTC status: wide safety margin, effectiveness, and must have understandable labeling to ensure proper use without professional guidance.  The FDA completes a benefit-to-risk comparison to determine whether it is appropriate for consumers to self-medicate with a drug for a certain use.  Since 1976, 106 ingredients, indications, or dosage strength have made the switch from Rx to OTC status or have been newly approved.  That translates to over 700 OTC products on the market today.  There are several classes of medications that have OTC options on the market.  These classes provide treatment for a variety of common conditions, such as sleeplessness, smoking cessation, diarrhea, heartburn, allergies, overactive bladder, and yeast infections.
MedTrakRx's Cost Management Strategy
As more medications go through the Rx to OTC switch, there is a wider variety of therapeutic options available as OTC products.  In most situations, the OTC equivalents are much more cost effective than their Rx counterparts.  Consequently, MedTrakRx identified a need to develop an Rx-OTC program to address savings opportunities.  The goal of the program is to clearly outline financially advantageous Rx-OTC coverage determinations. The RX-OTC program analyzes several categories of medications, in which the OTC equivalent is much less costly than the RX alternative.   The categories currently included in the program are proton pump inhibitors, steroid nasal sprays, H2 blockers, non-sedating antihistamines, and topical antifungals.  As new prescription products change to OTC status, the program will continue to evolve and additional cost savings opportunities will be added.
Contact your MedTrakRx Account Manager to discuss your Plan's specific statistics and cost management strategies.
References:
1. Drug Applications for Over-the-Counter (OTC) Drugs. U.S. Food and Drug Administration. http://www.fda.gov/drugs/developmentapprovalprocess/howdrugsaredevelopedandapproved/approvalapplications/over-the-counterdrugs/default.htm. Accessed December 9, 2016.
2. Now Available Without a Prescription. U.S. Food and Drug Administration. http://www.fda.gov/Drugs/ResourcesForYou/Consumers/ucm143547.htm. Accessed December 8, 2016.
3. FAQs About Rx-to-OTC Switch. Consumer healthcare Products Association. http://www.chpa.org/SwitchFAQs.aspx. Accessed December 9, 2016.
4. Rx-to-OTC Switch. Consumer Healthcare Products Association.  http://www.chpa.org/Switch.aspx.  Accessed December 9, 2016

Back to all Clinical Notes