Rx-OTC Program
Posted: Nov 14 2016
During the past several years, there has been a steady increase in the number of over-the-counter (OTC) medications that were previously only available as prescription products (Rx). Some drugs completely change from Rx to OTC status, while others are marketed as both OTC and prescription drugs.
As the price of prescription drugs continue to increase, MedTrakRx identified a need to develop an Rx-OTC program to address savings opportunities. The goal of the program is to clearly outline financially advantageous Rx-OTC coverage determinations. The Rx-OTC program analyzes several categories of medications, in which the OTC equivalent is much less costly than the Rx alternative.
How it Works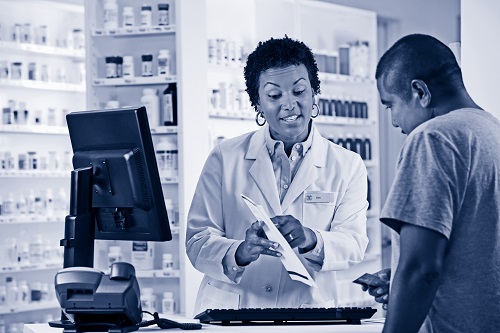 This program provides coverage for OTC therapies for which cost savings are available when compared to similar prescription products. This allows members to continue receiving medications in the same class, but at much lower costs to the Plan. With this, several prescription products are excluded from benefit coverage. For instance, in the PPI category, both rabeprazole (Aciphex) and dexlansoprazole (Dexilant) are only available as Rx products and excluded. In the non-sedating antihistamine category, desloratadine and levocetirizine are excluded for the same reason. The Rx-OTC program allows for exceptions when there are medical needs for prescription products and  there are no alternative OTCs available, such as ranitidine suspension.  It also allows for exceptions when the Rx product is more cost effective than the OTC alternative.  For instance, prescription only pantoprazole 40mg is cheaper than its' OTC equivalent of Nexium OTC and thus would continue to be covered with the program.
As new prescription products change to OTC status, the program will continue to evolve and additional cost savings opportunities will be added. When groups sign-up for the program they will get all current categories as well as any new additions in the future. This program will continue to benefit Plans as more and more Rx products become available as OTC medications.
Member Communications
MedTrakRx has a comprehensive communication plan for Members to ensure they are informed and given opportunities to switch to covered alternatives before they arrive at pharmacies. Affected Members will receive letters notifying them that their drugs will not be covered after a certain date. Instructions are included on the steps they need to take to switch to clinically effective, but less expensive alternatives.
To see how the Rx-OTC program could benefit your plan, contact your MedTrakRx Vice President, Sales or Account Manager at 800-894-0794.
Back to all Industry Insights