MedTrakRx Offers a Better Call with a 96% Satisfaction Rating!
Posted: Aug 11 2016
MedTrakRx was founded on a guiding principle of providing the best customer service in the industry.  Our customer service representatives (CSRs) are called Pharmacy Benefit Advisors (PBAs) because they offer a better call than traditional CSRs.  Our PBAs, along with the rest of the MedTrakRx staff, are  trained to resolve issues for members and clients, on the first call.
More importantly, our PBAs are empowered to take care of our clients and their members. At MedTrakRx, calls are answered by a live advisor, within 8 seconds, without the caller having to press a bunch of numbers to get to the correct agent. Our PBAs take responsibility for the call, so if a question is asked or an issue is reported that they can't immediately resolve, they take ownership to get it resolved accurately and quickly. We want to help your member have a positive experience filling their medication so instead of telling the member to do certain things, our PBAs go above and beyond to contact the pharmacy and/or provider on the member's behalf.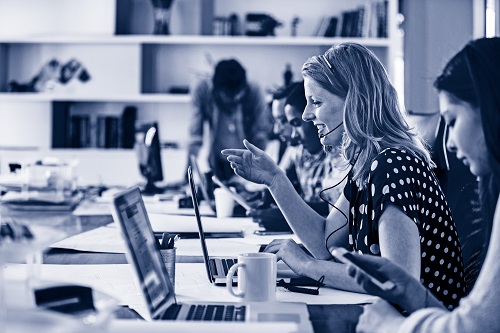 But, you don't have to believe us, here is what some of our members said….
'I had one refill left on a prescription covered under a previous insurance policy. Your representative made it extremely easy for me to contact my previous mail order pharmacy and have the prescription transferred.'
'I have had multiple surgeries this past year. I have had no non-positive experience, even when prescriptions had to be filled quickly or from a long distance doctor. I am very happy about this because it made it easier to focus on my health and get stressed about getting prescriptions filled.'
'Your service is great. I would like to thank all of your team members for the kindness and professionalism they have showed me when calling. I admit I called a couple of times upset about a situation. They picked up on that and was so nice I immediately calmed down and felt relieved and right then I knew they would take care of everything.'
MedTrakRx believes that happy members make happy clients and we make sure that all our employees have a customer-first attitude.
Back to all Industry Insights