MedTrakRx's Approach to Managing Auvi-Q & Epinephrine Injectors
Posted: Feb 20 2017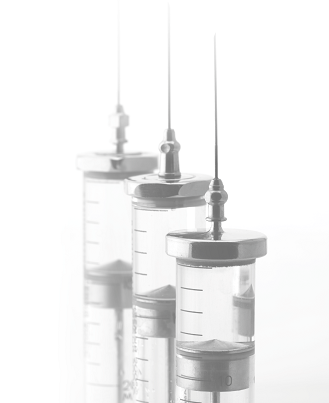 Recently, a hot topic circulating the news and internet is the rising drug costs set by the manufacturers, one in particular is EpiPen. Mylan Pharmaceuticals was under fire last year for inflating the price of the EpiPen to more than 500% of what it was in 2007. Last month, Auvi-Q, manufacturered by Kaleo, Inc., re-entered the marketplace with an AWP price of $5,400, 7.5 times higher than its main competitor EpiPen. The only advantages that Auvi-Q has over its competitor is that it is a smaller device, and it contains technology that gives verbal directions on how to use the product.
Anaphylaxis is a potentially life-threatening allergic reaction that can occur as a result of an allergy.  Triggers are typically food (peanuts or shellfish), bites or stings (bees), or medication (penicillin). EpiPen® and similar epinephrine products are life-saving therapies and are used as emergency treatments for these allergic reactions. The good news is that EpiPen and Auvi-Q are not the only epinephrine autoinjectors on the market. Currently, there are less expensive alternatives to both Auvi-Q and EpiPen, one of them even manufactured by Mylan. Summary and pricing are listed below:
AWP Prices for Epinephrine Autoinjectors
EpiPen (Mylan)
$730*
Epinephrine (Mylan ''generic'' version)
$375
Adrenaclick (Amedra Pharmaceuticals)
$555
Epinephrine (Adrenaclick authorized generic by Impax Generics)
$500
Auvi-Q (Kaleo)
$5,400
*NOTE: Prices are based on AWP pricing for 0.3 mg two-pack products
MedTrakRx is committed to making sure our patients have access to life-saving medications while ensuring that our clients are not exposed to unnecessary costs. Auvi-Q has been added to the Non-Essential drug list effective January 19, 2017, which is the same date the medication was launched. It is being blocked from coverage across our book of business. All other epinephrine products are available to members and are subject to plan-specific copay and limits.
If you have any questions regarding epinephrine products, please contact your Account Manager.
Back to all Clinical Notes